Welcome to Carving A Journey! My name is Emily Oh, and I created Carving A Journey to celebrate the combined food cultures of my internationally blended family–while my upbringing and heritage derive from the southern United States, my husband's stems from being born and raised in Seoul, South Korea! 
As you read through my recipes, I hope they inspire you to try cooking new, flavorful, and innovative foods influenced by, not only my family's two cultures, but foods from around the world.
On this site, you will find a host of different recipes from our Southern and Korean cultures. If you would like, you can search through my breakfast, appetizer, beverage, entrée, sauce/condiment/dip, side dish, or dessert recipes! I hope you find a recipe to enjoy no matter how you look through my blog! 
Further, if you need any cooking tips or tricks, as well as recommendations from my fellow bloggers, check out our lifestyle and culinary tips section of my blog! You can also learn about Korean cooking ingredients via the Korean ingredient glossary section!
On this page, you can also learn about my background by looking at the frequently asked questions below! And finally, if you are interested in my life, you can check out my new vlog-style Youtube channel. This channel follows my day-to-day life as experienced by a Korean/American international couple!
As I continue to build this site, I hope you support us as we carve our life's journey. So, stick around for a while and see where the adventure takes us! Thanks for taking the time to learn about Carving A Journey. I hope you enjoy reading my blog.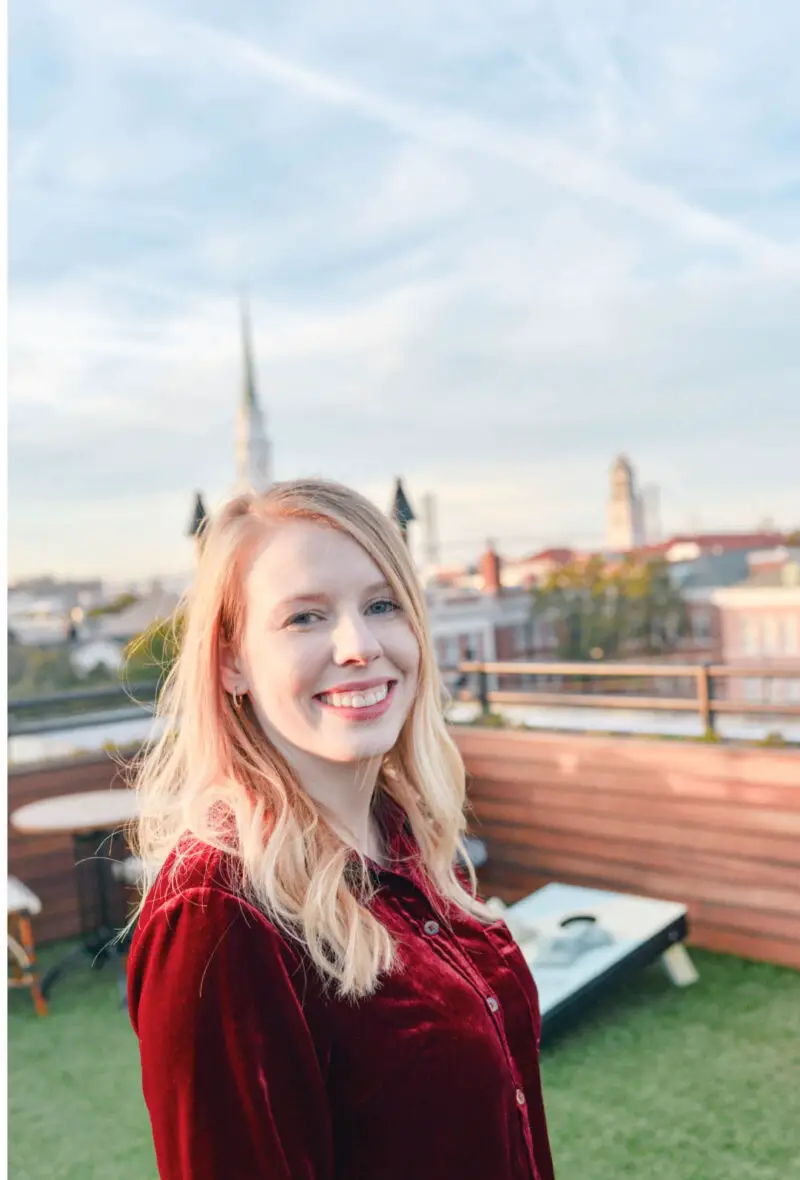 About Me (Emily): 
Born and raised in Savannah, Georgia, I grew up cooking and eating classic southern recipes such as grits, hot pepper jelly, and deviled eggs. As I continued to grow, I fell in love with cooking for friends and family–after all, good food and good company make a good and happy life. 
Then, when studying the Great Books at a small university, I met and fell in love with someone from the other side of the globe. In college, as an international couple, we enjoyed teaching one another about our cultures through food. After graduating, I moved to his home country, South Korea, to work in the public school systems and learn further about his culture as he served in the Korean military.  
Now married and back in the United States, I write about and photograph the different types of food we eat in our home–a mix of Southern and Korean recipes as well as recipes influenced by our travels and curiosities. 
Carving A Journey Frequently Asked Questions:
Are You On Social Media? 
Yes! Follow along via Instagram, Twitter, Facebook, and Pinterest. Also, if you make some of our recipes, please tag us on Instagram! We love seeing all of your creations. 
Further, I recently started a vlog-style Youtube channel that you can follow. Subscribe to the channel to see an International couple's day-to-day activities which include cooking, eating, traveling, home repairs/construction, and more!
Finally, you can also contact me at [email protected]. I try to respond to every email sent to me as quickly as possible!
What If I'm Gluten-Free? What About Other Dietary Restrictions or Allergies? 
As someone with celiac disease, our household is always gluten-free. As such, I will always provide gluten-free recommendations for the recipes published on Carving A Journey. 
Also, because of my dietary restrictions, I am acutely aware of other people's as well. As such, when able, I will recommend variations for major allergies and food restrictions. 
With Your Blog, Where Should I Start Reading? 
To start, I recommend signing up for our email list. If you sign up, my newest recipes, cooking tips, and recommendations will go straight to your inbox. I do not share our email list with others or spam you with too much content. 
You can check out my Southern, USA and Korean recipes.
Or you can look through my breakfast, appetizer, beverage, entrée, sauce/condiment/dip, side dish, or dessert sections of our blog! 
Do You Participate In Sponsorships or Affiliate Programs?
Yes! I do accept sponsorships and affiliate programs on Carving A Journey and am very selective about the products I endorse on my website. I fully believe in every product I recommend or endorse. 
Currently, Carving A Journey is currently participating in the Amazon Associate program. This is an affiliate program, meaning I am not paid or sponsored to endorse a product. Instead, I learn a commission based on qualified purchases from my website.
Finally, you can find my privacy policy at the bottom of every page. If you need more information, feel free to email me at [email protected]!