This post may contain affiliate links. Please read my disclosure for details at the bottom of this page. As an Amazon Associate, I earn from qualifying purchases on this article about corn syrup in Korean cuisine. I hope you enjoy learning about Korean corn syrup, otherwise known as mulyeot!
What Is Mulyeot (Corn Syrup)?
In Korean, people refer to corn syrup as 'mulyeot' (물엿) and use this ingredient as a sweetener. 'Mul' (물) translates to 'water,' while 'yeot' (엿) is a term that refers to traditional Korean candy. You can translate 'mulyeot' to 'liquid candy.' 
To make Korean corn syrup, as well as most corn syrup brands found in grocery stores, you extract the natural sugars from corn and process it into liquid form. These corn syrups are not any worse for your health than sugar as they are not the same as the high-fructose corn syrup commonly found in commercially made sugary products (such as soda and cookies).
Below, in this article, I will discuss some of the uses of corn syrup in Korean cuisine as well as answer any questions you may have about this ingredient. Before I do, discuss the term 'mulyeot' further in the section below. 
Does Mulyeot Always Refer to Corn-Based Syrup?
It is important to know that no, 'mulyeot' does not always refer to corn-based syrup. This word can be used as the generic term for a variety of syrups made from rice, malt barley, and/or corn. 
This information is very important to people who, like me, have food intolerances and allergies. Always check and read the bottles for ingredients when buying 'mulyeot.' If you have a gluten intolerance, allergy, or celiac disease, you need to avoid syrups that include malt as an ingredient. 
Corn Syrup (Mulyeot) in Korean Cuisine:
As stated above, in South Korea, people refer to corn syrup as 'mulyeot' (물엿). 
In Korean cuisine, people use this ingredient liberally as a sweetener when baking and cooking. They also use it to add a sticky texture or shine to the outside of a treat.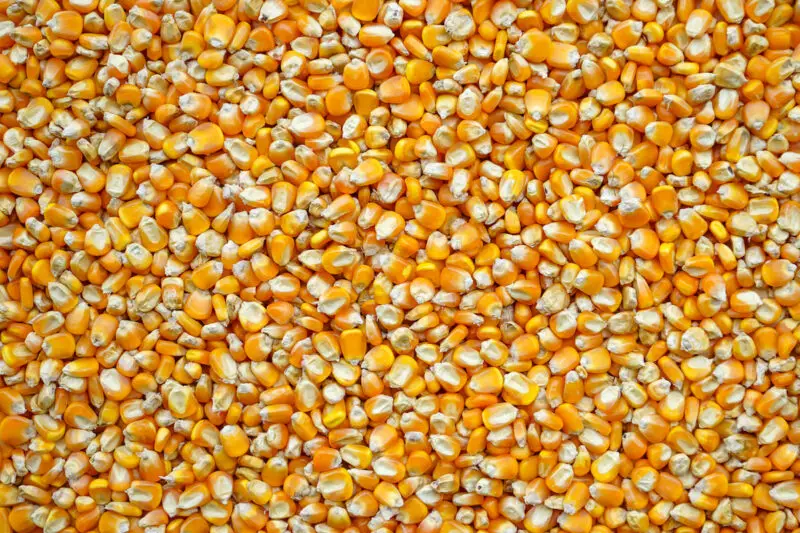 Mulyeot Frequently Asked Questions:
Now that we learned about corn syrup in Korean cuisine, I want to answer some questions you may have about this ingredient! If I do not answer your question, feel free to leave a comment in the section below or email me at [email protected]. 
What Does Mulyeot Taste Like?
Light, clear Korean corn syrup tastes lightly sweet (unlike darker rice or corn syrups that have a richer sweetness). 
Often, you will find that many western corn syrups (such as Karo) on the market are infused with a hint of vanilla. 
Where Can I Buy This Ingredient?
Excitingly, you can buy corn syrup in most well-stocked grocery store chains. To find a Korean corn syrup brand, you will probably need to shop online or at your local Korean or Asian grocery store. 
How Do I Properly Store Corn Syrup?
I recommend storing corn syrup in a cool, dark place such as your pantry. You can store your corn syrup along with other sweeteners such as rice syrup, barley syrup, malt syrup, honey, and more!
What Is a Good Korean Corn Syrup Substitute?
When using corn syrup while cooking, the syrup adds an indistinct sweet flavor to the dish. Therefore, it is easy to replace corn syrup with other types of sweeteners. You can replace it with ingredients such as:
Seoltang (설탕): Sugar
Ssal-Jocheong (쌀조청): Rice Syrup
Oligodang (올리고당): Oligosaccharide Syrup
Other substitutes can include honey, maple syrup, and more. Note that the flavor may taste slightly different if you use an ingredient with a stronger, more distinct flavor than corn syrup.
I Hope You Enjoyed Learning About Korean Corn Syrup (Mulyeot)!
In the end, I hope you enjoyed learning about the uses of corn syrup (mulyeot) in Korean cuisine. If so, let me know in the comment section! 
If you would like to read more about cooking, you can find recipes as well as further Korean ingredient articles on my blog. I listed some of our favorite Carving A Journey Korean recipes below! For reference, many recipes are influenced by my family's blended Korean and Southern heritage.
Korean Ingredient Articles: 
Further Carving A Journey Recipes:
If you have any questions or comments, you can also email me at [email protected].
And, finally, I would love to hear from you through our social media as well! You can follow me at @carvingajourney on Instagram, Facebook, and Pinterest. I also started a vlog Youtube channel! Or, if you would like more articles like these, you can subscribe to the blog by joining the mailing list. Let me know if you try using corn syrup while cooking! Thank you so much for stopping by!
Carving A Journey is a participant in the Amazon Services LLC Associates Program, an affiliate advertising program designed to provide a means for sites to earn advertising fees by advertising and linking to Amazon.com. Although we may earn commissions for our endorsement, recommendation, testimonial, and/or link to any products or services from this website, these opinions are my own and I fully support these products.