This post may contain affiliate links. Please read my disclosure for details at the bottom of this page. As an Amazon Associate, I earn from qualifying purchases on this article about the dried kelp in Korean cuisine. I hope you enjoy learning about dried kelp, otherwise known as dashima!
What Is Dried Kelp (Dashima)?
Across East Asia, people widely use dried kelp ingredient in traditional cooking.
In the United States, we refer to this ingredient as either 'dried kelp' or 'kombu.' The latter term is borrowed from the Japanese term 'konbu' (昆布). Noticeably, people in the United States romanized the term differently resulting in a difference in pronunciation as well. 
In South Korea, people refer to this ingredient as 'dashima' (다시마). 
Typically, edible kelp comes from the family Laminariaceae. At this time, there are eighteen known edible species within the family Laminariaceae. With the exception of a few, all of those are known as 'kombu' (or dashima in Korean). 
In this article, I will discuss dried kelp's uses in Korean cuisine as well as answer questions you may have about this ingredient. 
Note: People romanize the term for dried kelp in Korean in two different ways. '다시마' can be romanized as 'dashima' or 'dasima.' I prefer to use the romanization of 'dashima' because this more closely follows the romanization rules as well as the pronunciation of the word. 
Dried Kelp (Dashima) in Korean Cuisine:
As stated above, in South Korea, people refer to dried kelp as 'dashima' (다시마). In Korean cuisine, people use this ingredient as a base for many soups and stews. 
Below, I list two popular ways people use dried kelp as an ingredient: 
Myeolchi Yuksu (멸치육수): In English, this translates to Korean anchovy broth. Often, people include dried kelp as an umami-boosting ingredient when making this broth. You can try my dried kelp and anchovy stock (or broth) recipe available on my blog! 
Dashima Twigak (다시마 튀각): This Korean snack is made by deep frying the dried seaweed before sprinkling it with sugar. 
While I only listed two examples of dishes that use this ingredient above, people use dried kelp to enhance the umami flavors in countless dishes such as miyeok guk (seaweed soup), tteokbokki (spicy stir-fried rice cakes), kimchi jjigae (kimchi stew), and more. You will see this ingredient appear often in recipes if you start cooking Korean food often!
Note: People use this ingredient often in Korean Buddhist temple food. Those who strictly follow the temple diet live a completely vegan lifestyle. Instead of the usual seafood or meat bones used as a soup or stew starter, they use dried kelp! If you are vegan and plan to travel to Korea, learn more about veganism in Korea via my blog post on the subject!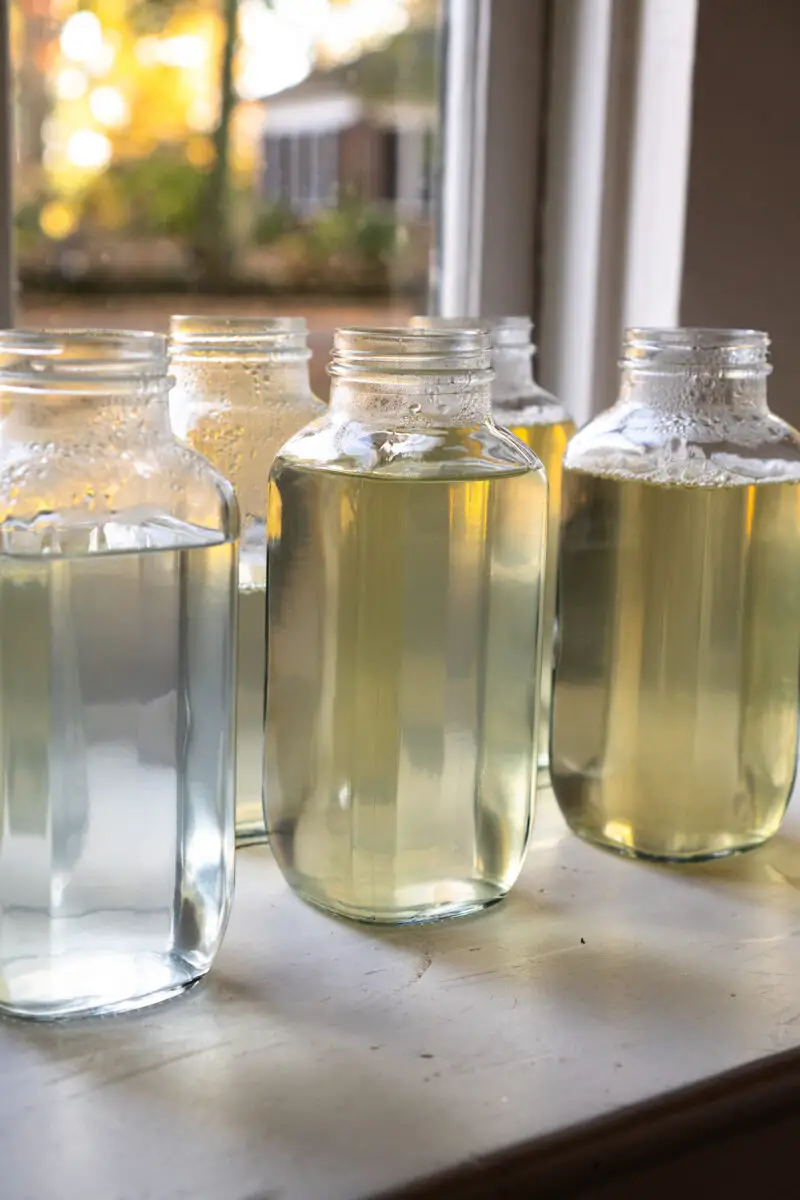 Dried Kelp Frequently Asked Questions:
Now that we learned about dashima in Korean cuisine, I want to answer some questions you may have about this ingredient! If I do not answer your question, feel free to leave a comment in the section below or email me at [email protected]. 
What Does a Dried Kelp Taste Like?
Dashima tastes salty like the sea. Not only does it add saltiness to a dish, but it also brings an umami taste from the natural Monosodium glutamate. 
Because of these natural flavor enhancers, you often don't need to add extra sodium to a dish.
What Is the White Powder on Dried Kelp?
The white powder on the outside of dried kelp is all the good, delicious stuff. Do not scrub it off or throw away the dashima thinking it is mold or mildew! 
The white powder is made up of salts and sugars that rise to the surface during the drying process. It is responsible for the delicious umami flavor of seaweed! 
Where Can I Buy This Ingredient?
You can buy Korean dashima at your local Korean or Asian grocery store, as well as online! 
Once in a while, you might also find this ingredient at your local well-stocked grocery store. If they sell the product, more often than not, the store will be selling a Japanese dried kelp product. 
Where to Buy Korean Ingredients Online? 
Nowadays, there are many online options to choose from to order Korean food online. These websites are not limited to but include:
How Do I Properly Store Dried Kelp?
I recommend storing dashima in a cool, dry place such as your pantry. Once opened, make sure to place it into a sealed container with the air removed (such as a Ziplock). 
What Is a Good Dashima Substitute?
Unfortunately, there isn't a perfect substitute for dashima. When making a broth for a soup or stew, I recommend using some sort of combination of:
Dried shiitake mushrooms
Dried anchovies
Light soup soy sauce  
While it won't taste exactly the same, the resulting broth will still contain a delicious umami flavor from the ingredients listed above. 
Dashima vs Kombu (What Is the Difference?): 
Dashima and kombu are two terms for the same ingredient! While 'dashima' (다시마) is the Korean term for dried kelp, 'konbu' (昆布) is the Japanese term. 
As I stated above, 'kombu' is the western spelling of the Japanese word 'konbu' (昆布).
I Hope You Enjoyed Learning About Dashima (Dried Kelp)!
In the end, I hope you enjoyed learning about the uses of dried kelp in Korean cuisine. If so, let me know in the comment section! 
If you would like to read more about cooking, you can find recipes as well as further Korean ingredient articles on my blog. I listed some of our favorite Carving A Journey Korean recipes below! For reference, many recipes are influenced by my family's blended Korean and Southern heritage.
Korean Ingredient Articles: 
Further Carving A Journey Recipes:
If you have any questions or comments, you can also email me at [email protected].
And, finally, I would love to hear from you through our social media as well! You can follow me at @carvingajourney on Instagram, Facebook, and Pinterest. I also started a vlog Youtube channel! Or, if you would like more articles like these, you can subscribe to the blog by joining the mailing list. Let me know if you try using dried kelp (dashima) while cooking! Thank you so much for stopping by!
Carving A Journey is a participant in the Amazon Services LLC Associates Program, an affiliate advertising program designed to provide a means for sites to earn advertising fees by advertising and linking to Amazon.com. Although we may earn commissions for our endorsement, recommendation, testimonial, and/or link to any products or services from this website, these opinions are my own and I fully support these products.